Service 2 Benefits from OilPure Fluid Care (OPFC) – English
Service 2 Benefits from OilPure Fluid Care (OPFC) – English
Benefits from OilPure Fluid Care Service (OPFC)
New Oil Purchase Saving

helps reduce manufacturing costs.

New oil replacement can be reduced by 90%-95%.

Improve Process Quality Control

helps improvement competitive advantage

Clean oil in hydraulic system for plastic injection molder provides more precision for plastic parts and reduce excessive defective parts. As well as clean cutting oil makes better precision and tolerance for machined parts.

Reduce Equipment Downtime & Maintenance Costs

helps improve productivity and Return on Assets

More than 80% hydraulic failure has a root cause from oil contamination. Cleaner lubrication will have direct effect on equipment downtime and maintenance costs.

Waste Minimization Compliance

helps reduce waste oil disposal and less regulation compliance.

1 Gallon of Waste oil weights  8.5 pounds. 1,000 Gallons of waste oil could weight = 8,500 pounds
One set OilPure

PurePack

filter can process about 1,000 gallons of used oil which is considered as a liquid – hazardous waste oil and turn this waste oil into a spent PurePack filter solid waste – non hazardous. Spent PurePack which weights only 30 pounds.
We basically convert from 8,500 pounds of liquid waste oil into a 30 pounds of spent PurePack solid waste.

ROA Return on Asset

When machinery equipment has been paid off, there is no monthly payment for fixed asset or

Zero Depreciation Costs

. This will improve real profits coming from fixed costs. This will only happen because all machinery equipment have been running at its most efficiency as

"Friction Free Operation"

resulting from best lubrication performance.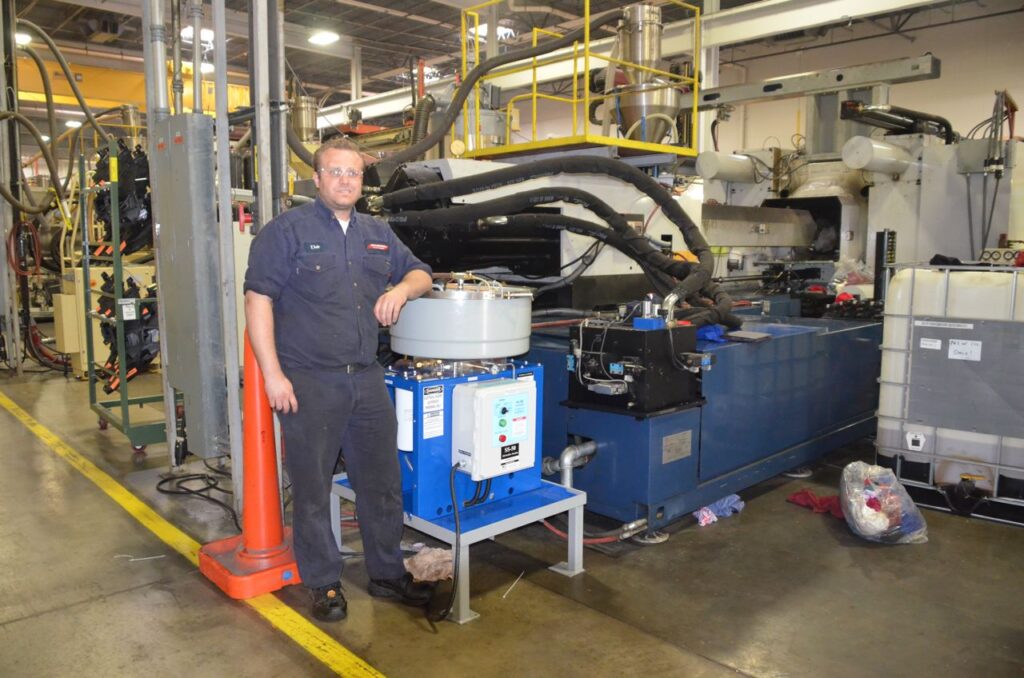 SS-50 Oil Purifier at Koller Craft for Husky Injection Molder
OilPure provides on-site training of oil testing to customer.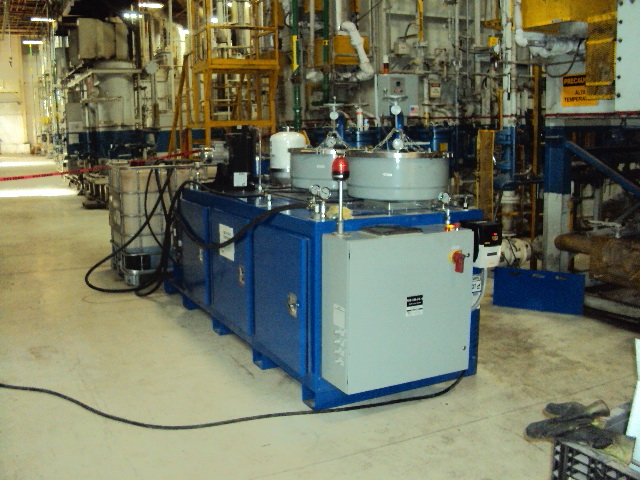 AST-200 at Eaton Automotive Mexico for Quenching Oil Filtration.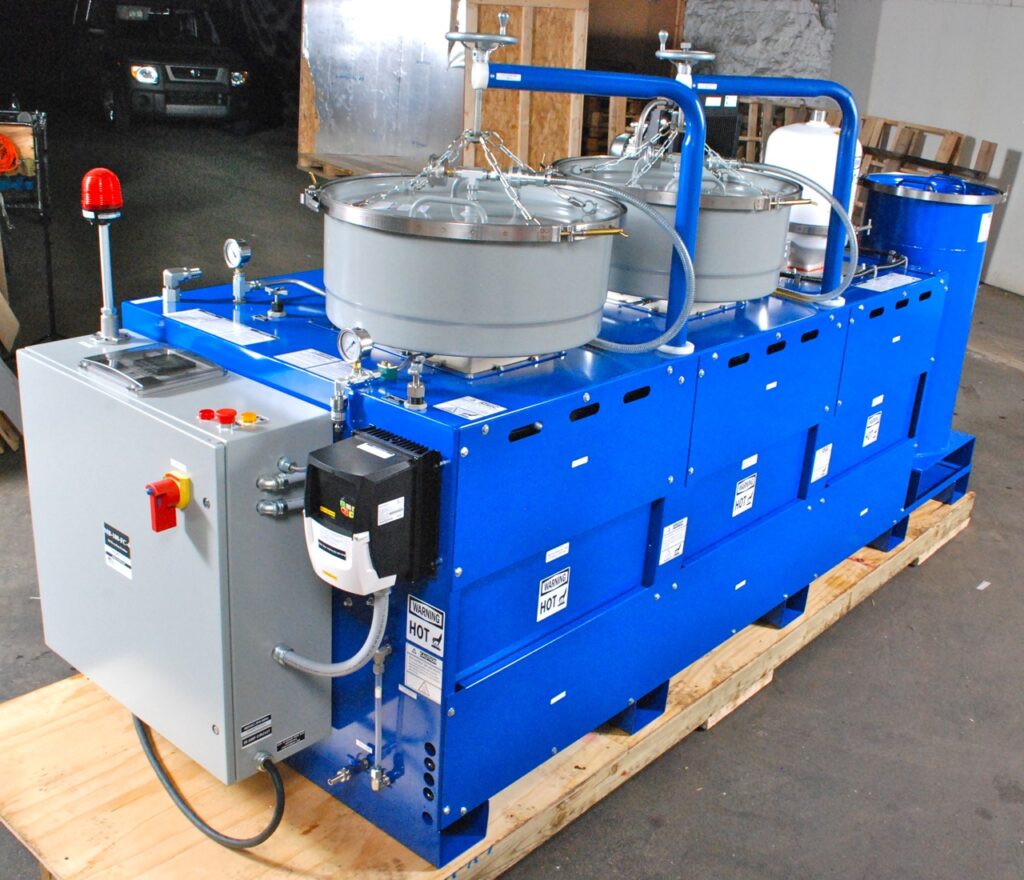 AST-200 Oil Purifier at Eaton Automotive, Mexico
OilPure Fluid Care (OPFC) Benefits to Industries
On-Site Expertise in Oil Management Service & Consulting

OPFC will consult with customer by the On-Site Oil Management Service in how to properly analyze the lubrication problems with our 30 year experiences from the US. The service work will resolve the incompetence employees who did poor work and causes damages to company.

Lubrication Technology and Tribology to Improve Productivity

OPFC helps educate customer employee in Lubrication Technology and Tribology that enhances productivity of their machinery.

Return On Assets (ROA) Increase Asset Utilization

The hidden ROA (Return On Assets) can be revealed and improve the Asset Utilization with OPFC process. As lubrication life can be extended to the life of the depreciated machinery.

A Path to World Class Manufacturing

This improves the Machine Reliability and leads customer to a World Class Manufacturing.

I

IOT 4.0 Business using Mini SCADA

for

Wireless Remote Monitoring & Remote Control

for Real Time

OPFC service is the Wireless Remote Monitoring & remote Control that allows the oil data to communicate in Real Time before the equipment encounter damages. All OilPure equipment is capable of the Unmanned automation that doesn't require operator for oil cleaning operation.

Employee Coaching & Education

OPFC provides the Hand On coaching and education to customer to learn how to solve and understand their root cause of lubrication problems. It is a Practical training to customer employees.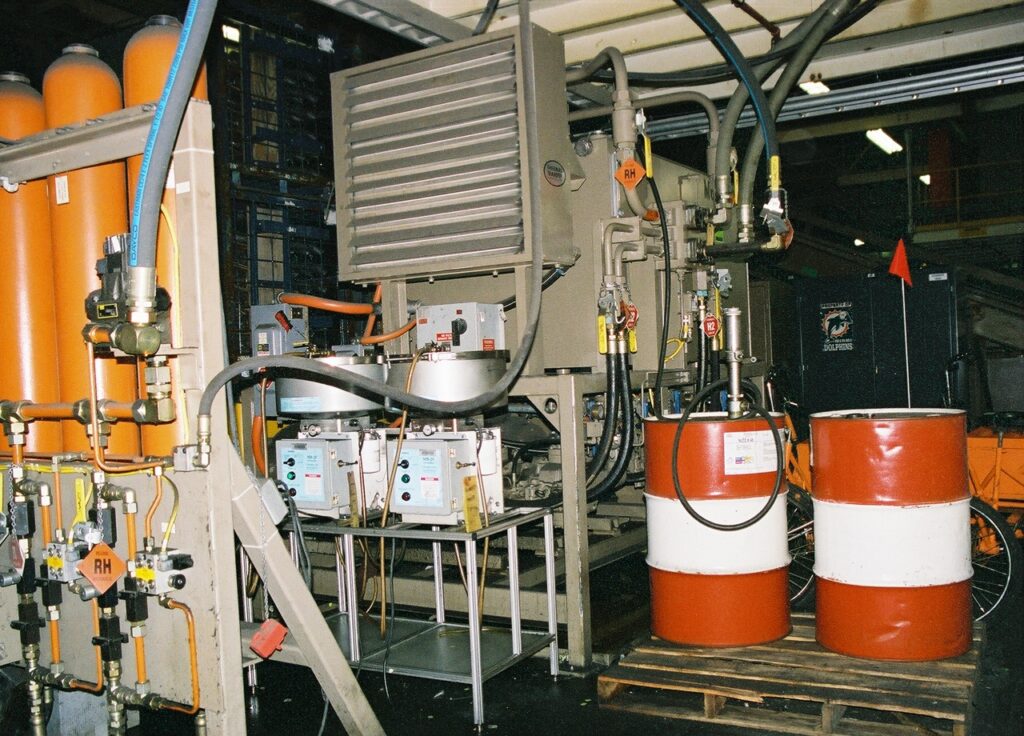 SS-50 Oil Purifier at Ford Motor, USA @Tire Mount operation.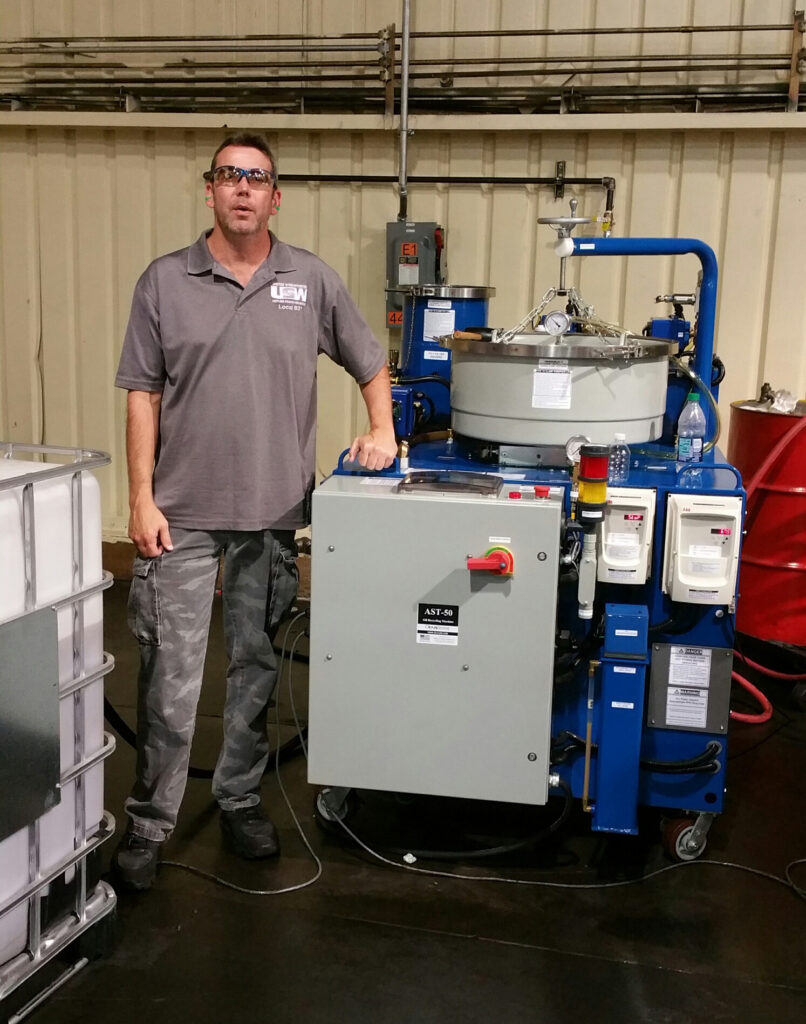 AST-50 Oil Purifier at Goodyear Tire, Danville, VA

© Copyright, August , 2021
Document and information in this website is a proprietary information belonging to OilPure and is not allowed to reveal to public without OilPure consent.